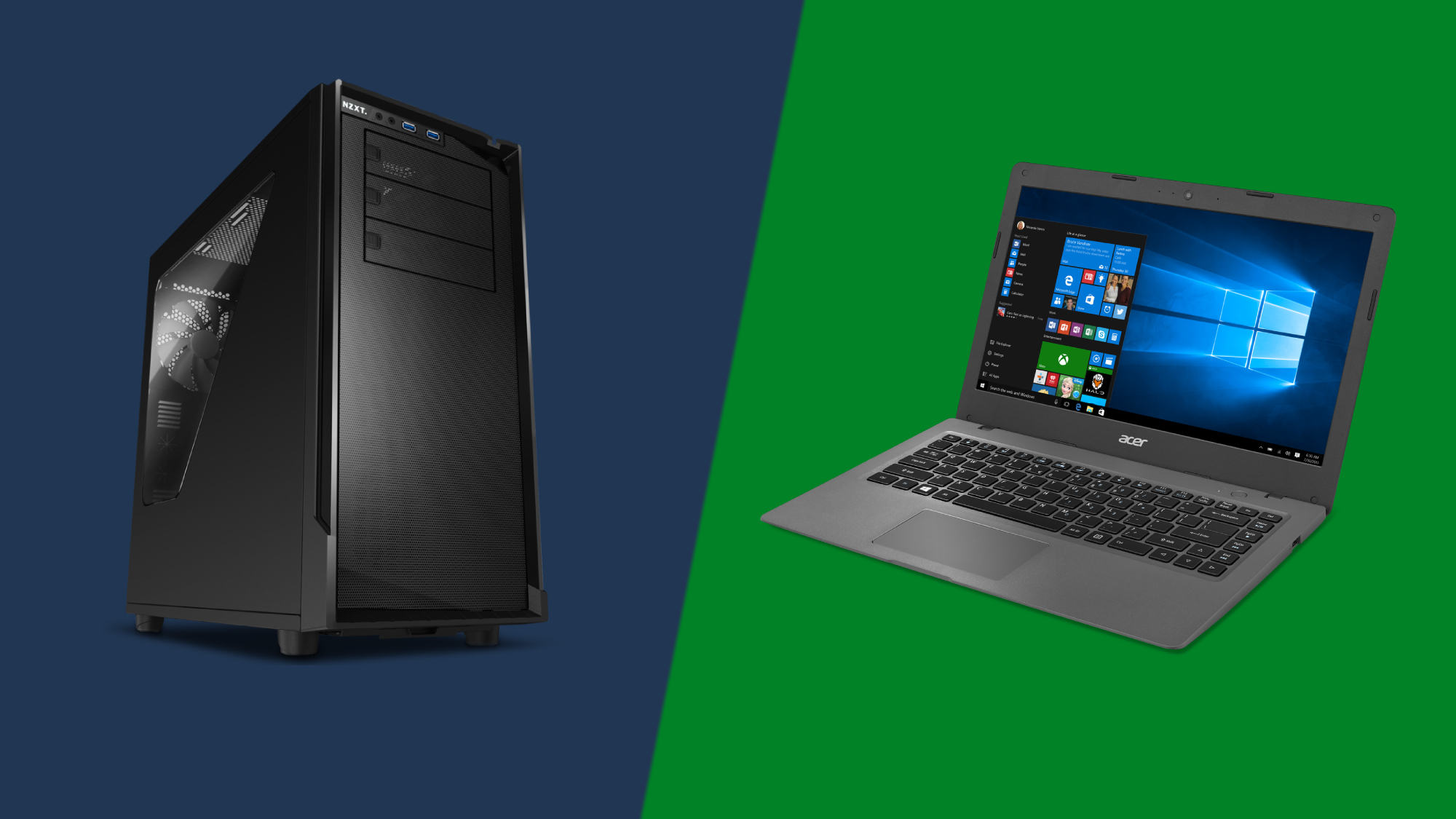 Are you working from home? Are you setting up an office for work? The choices of computers can be overwhelming.
You need to decide whether a desktop PC or laptop is best for work. This article will walk you through the various options available to you for buying a desktop computer or laptop for your work.
Uses
What do you need from your computer? That will determine what type of computer s best suited to your needs. A desktop computer is normally fairly easy to customize. They are very easy to upgrade for more RAM and hard drive storage space. You are also able to upgrade the graphics and sound card systems to boost their performance for work assignments. On a laptop, you're limited to what you can upgrade. For the majority of laptops, you're unable to do more customizing than add more RAM.
Budget
Your budget also plays a large part in deciding the type of computer you can buy. The rule of thumb is that a laptop with the same specifications as a desktop is normally 60-percent more expensive than the desktop version. Desktop PCs are usually bundled with a keyboard, mouse and screen. If you already have a desktop PC tower, you don't need to buy those peripherals as well. You can use that savings to bump up to the next powerful model in the lineup, instead. A laptop comes with everything you'll need built right into the system. Online reviews can assist you in comparing the different types of specifications available.
Mobility
Is it important for you to be able to move your computer from office to office, worksite to coffee shops, or will it live on your desk in your home office? For mobility, the laptop is the clear winner. Breaking down a desktop and carting it to offices and other locations is tedious and potentially dangerous for the computer's internal parts.
Laptops' internal batteries are a huge advantage in electricity blackouts. You're still able to work for a full day before the battery dies. The technology surrounding laptop batteries has improved with leaps and bounds in recent years. Desktop PCs need to be constantly connected to a power outlet – if the power goes out, you simply can't use your desktop PC.
Online Video Communication
Communicating with other people online is a major part of remote working today. Laptops have built-in software and hardware for video conferencing. For a desktop PC, you'll need to buy a video camera and additional software.
WiFi and Bluetooth
More often than not a laptop is equipped with WiFi and Bluetooth connectivity. Both of these connectivity technologies are optional extras on a desktop PC, meaning that you'd need to buy these from a computer store.
Conclusion
The decision to buy a laptop or a desktop PC will greatly differ from person to person. Laptops are the most convenient of the two options, but desktop PCs offer more bang for your hard-earned bucks when it comes to computing power.